Teen Dating Violence
Recent research has established that dating violence is much more common than parents or educators may have previously believed:
Approximately one in three adolescent girls in the United States is a victim of physical, emotional or verbal abuse from a dating partner – a figure that far exceeds victimization rates for other types of violence affecting youth. - The National Council on Crime and Delinquency Focus, Interpersonal and Physical Dating Violence among Teens, 2008.
One in five tweens – age 11 to 14 – say their friends are victims of dating violence and nearly half who are in relationships know friends who are verbally abused. Two in five of the youngest tweens, ages 11 and 12, report that their friends are victims of verbal abuse in relationships. - Teenage Research Unlimited for Liz Claiborne Inc. and the National Teen Dating Abuse Helpline, Tween and Teen Dating Violence and Abuse Study, 2008.
One in 5 teenage girls who have been in a relationship report that their boyfriends threatened violence or self-harm when presented with a break up. - Liz Claiborne, Inc. with Teen Research Unlimited, 2005.
26 percent of mothers under the age of 18 will experience domestic violence within three months of giving birth. - Domestic Violence Prevention Fund.
In a 2009 survey of parents, three in four parents say they have had a conversation with their teen about what it means to be in a healthy relationship – but 74 percent of sons and 66 percent of daughters said they have not had a conversation about dating abuse with a parent in the past year. - Teen Research Unlimited for the Family Violence Prevention Fund and Liz Claiborne, Impact of the Economy and Parent/Teen Dialogue on Dating Relationships and Abuse, 2009.
Dating Violence Self-Quiz
Are you going out with someone who...
gets too serious about the relationship too fast?
is jealous and possessive?
won't let you have friends?
discourages you from spending time with friends or family?
won't accept you breaking up with him/her?
tries to control you by giving orders, making all the decisions, or not taking your opinions seriously?
puts you down in front of friends, or tells you that you would be nothing without him/her?
makes your family and friends uneasy and concerned for your safety?
scares you?
threatens you?
has a history of fighting, or loses his/her temper quickly?
grabs, pushes, shoves, or hits you?
accuses you of cheating or being flirtatious without reason?
pressures you for sex or is forceful or scary about sex?
blames his/her behavior on you, other people, alcohol, or drugs?
Do you…
feel less confident about yourself?
blame yourself for your boyfriend/girlfriend's behavior?
make excuses for him/her?
hide the truth from others about how s/he is treating you?
fear what would happen if you tried to end the relationship?
worry about verbal or physical attacks?
Quiz adapted from In Love and In Danger: A Teen's Guide to Breaking Free of Abusive Relationships (1998) by Barry Levy.  Retrieved at www.womenslaw.org.
Please call for information and support if you are concerned about your relationship or have checked any or many of the items in this self-test.  We can also help those who recognize their own abusive behavior and want to change by referring you to another agency.
CALL US! SafeHouse Denver 24-Hour Crisis and Information Line: 303-318-9989.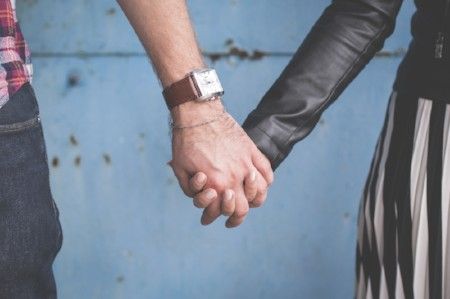 Dating Bill of Rights
I have the right to…
ask for a date.
refuse a date.
have my own thoughts and feelings and communicate them.
have my limits and values respected.
be heard.
set physical, emotional, and sexual boundaries.
have friendships outside of my relationship.
say "no".
be safe on a date.
be treated with respect.
disagree with my date.
determine who I will date.
control my own destiny.
get angry.
be assertive on a date.
leave any dating situation when I don't feel safe or it doesn't feel right for me.
have a healthy relationship.