Hurry! One Week to Double Your Impact for Survivors of Domestic Violence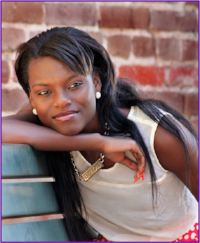 We have some great news to share with you today! To kick off Domestic Violence Awareness Month, a generous anonymous donor will match every donation to SafeHouse Denver, up to $10,000! This unique opportunity allows you to double your impact to support survivors of domestic violence. From today (October 3rd) through October 10th, your gift doubles the impact on survivor's lives like Zarah.
All Zarah wanted was to feel safe. After 10 years in a sexually, financially and physically abusive relationship, she was finally able to escape and came to our emergency shelter. Even after she fled her abusive boyfriend, he continued to stalk her and threaten her harm. Zarah worked closely with her advocate to safety plan, which helped her to gain self-confidence.
Throughout SafeHouse Denver's 40 year history, lives like Zarah's have been positively impacted because of people like you who give generously to support a survivor's right to freedom, safety and hope. Because of the matching gift for this week only, your donation will have double the impact.
Your $10 becomes $20 = You provide a Support Group for 2 Survivors at the Emergency Shelter
Your $50 becomes $100 = You provide an Individual Counseling Session for 3 Children at the Counseling and Advocacy Center
Your $150 becomes $300 = You provide a 4 Nights of Safe Shelter for a Survivor
Despite her fears and barriers, Zarah knew that she was safe at our shelter, giving her the time to heal and plan the future she wanted. Donate today and double your impact for survivors like Zarah during this first week of Domestic Violence Awareness Month.