Celebrating All the Claudia's of the World This International Women's Day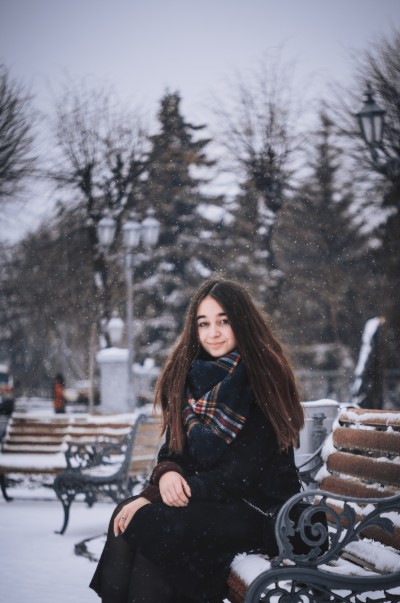 This Thursday, March 8th, International Women's Day, the world will pause to recognize the movement for women's rights. This commemoration goes back as far as 1909 when women began the long road of collectively raising their voices to demand equal treatment under the law with the right to vote. In 1975, March 8th was recognized by the United Nations as International Women's Day.
Here at SafeHouse Denver, we acknowledge and serve all genders but also recognize the majority of survivors are women. Because of your partnership, we have the opportunity to support women who come through our doors and inspire us with their courageous stories. Stories like Claudia's.
(Please read to the end or click here to donate)
---
Claudia felt so lucky to be able to attend college in the United States. She missed her family dearly, all of them still in Spain, but the experience and opportunity made it worth it. Nearly finished with her last year of school, she met and quickly fell in love with an older American man. He swept her off her feet, and they married soon after meeting.
When his job took them away from her school, she told herself she'd go back soon.
When he encouraged her to stay home and not work, she told herself it was his caring nature.
But when he started to control their finances, listened in on her personal phone calls, and began to physically threaten her, she felt as if she was losing herself.
After connecting to SafeHouse Denver's 24-Hour Crisis and Information Line, Claudia snuck out to meet with an Advocate at the Counseling and Advocacy Center. After her first session, Claudia was relieved to hear that her feelings were legitimate, and she was not "crazy." After her second session, she decided she wanted to leave her husband, so her Advocate helped her safety plan.
After divorcing her husband and safely leaving the relationship, Claudia returned to school. She continues her group counseling sessions at SafeHouse Denver and is, step by step, reaching her goal to "get myself back."
Claudia, like all of the survivors that seek services at SafeHouse Denver, exemplifies the strength and resiliency that women possess. This International Women's Day we hope you'll make a difference for women like her by joining our monthly giving program, Sustainers of Hope. Through your partnership, Claudia, and others like her, are empowered to live a life full of love, safety and happiness.
For $35 a month, you can provide five individual counseling sessions to women just like Claudia – the type of sessions that gave Claudia the hope she needed to reclaim her life free from abuse. Surely, there is an inspirational woman in your life, so this International Women's Day, we hope you'll become a Sustainer of Hope to honor her.