Programa de Estancía Extendida
Todos los servicios ofrecidos en nuestro Programa de Estancía Extendida están disponibles en inglés y español.
Lanzado en 2018, la Programa de Estancía  Extendida de SafeHouse Denver está abierto a los clientes existentes de SafeHouse Denver que están fuera de crisis pero que requieren tiempo adicional, entre uno y tres meses, para buscar vivienda asequible, empleo, cuidado infantil y otros recursos esenciales para establecer estabilidad. El edificio de apartamentos de seis unidades ofrece a las familias privacidad e independencia mientras trabajan en sus metas auto-identificadas y continúan curándose del trauma del abuso.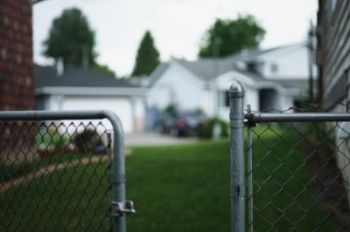 Alojamiento a corto plazo
Nuestro Programa de Estancía Extendida sirve como un escalón desde nuestro refugio de emergencia hasta una vivienda segura, a largo plazo o permanente para los sobrevivientes de la violencia doméstica y sus hijos. Este ambiente trauma-informado provee a los clientes actuales de SafeHouse Denver* con una vida segura, libre de alquiler e independiente en apartamentos completamente amueblados de dos recámaras y un baño. La duración media de la estancia es de uno a tres meses y las prórrogas se conceden caso por caso. Al igual que nuestro refugio, la ubicación de las instalaciones del Programa de Estancía Extendida es confidencial para garantizar la seguridad de los residentes y sus hijos.
Administración de casos
Mientras que la  Programa de Estancía Extendida ofrece vida independiente, los residentes tendrán contacto regular con una Administradora de Casos y para apoyarlos en el logro de sus metas autodeterminadas para estabilidad.  Los servicios incluyen consejería individual, grupos de apoyo, servicios de defensora y referencias a recursos relacionados con la autosuficiencia tanto en SafeHouse Denver como a través de nuestros muchos socios comunitarios.
*Sólo los clientes actuales de SafeHouse Denver son elegibles para solicitar este programa. Los residentes de la Programa de Estancía  Extendida deben tener ingresos mensualmente y un plan de acción específico revisado por la Directora de Servicios de Refugio y la Administradora de Casos de la Programa de Estancía Extendida.  Si usted es un cliente actual de SafeHouse Denver y está interesado en aprender más sobre nuestra Programa de Estancía Extendida, por favor hable directamente con su Defensora de SafeHouse Denver.
---
Si usted o alguien que usted conoce está experimentando violencia doméstica, por favor llame a nuestra Línea de Crisis o para mas Información.  Estamos disponibles 24 Horas al dia/7 dias a la semana para apoyo e información sobre cómo tener acceso a nuestros servicios: 303-318-9989.
SUBSCRIBE TO OUR NEWSLETTER
Follow the link below to receive our email newsletter.