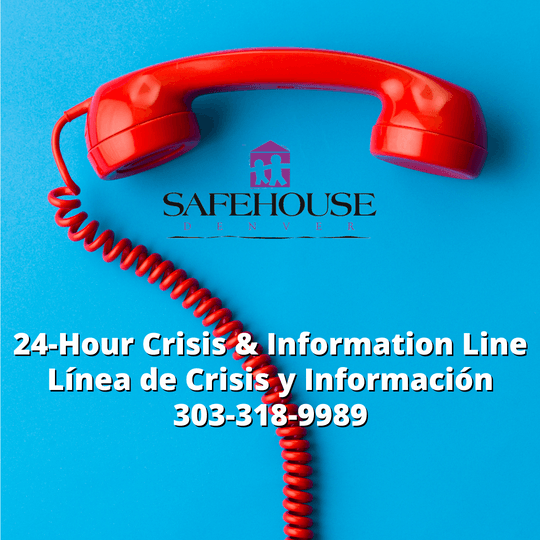 Speaking to an Advocate
People who call our Crisis Line have many different types of needs, questions or concerns related to domestic violence.
When someone calls our Crisis Line, they speak to either a SafeHouse staff member or a trained volunteer. Survivors may call seeking counseling or shelter services, legal or housing referrals or immediate emotional support. The Advocate or volunteer who answers the phone can help provide the survivor with these critical resources. Additionally, we can help callers determine if their relationship is abusive or not, develop a safety plan or decide if she/he wants to obtain a civil restraining order. Most importantly, you will be heard, believed and supported.
Some callers have not experienced domestic violence themselves, but they are calling about a family member, friend or employee. Our Advocates and trained volunteers can provide these callers with suggestions about basic safety and how to best support the survivor.
Spanish-Speaking Advocates
Spanish-speaking advocates are usually available to respond to Crisis Line callers during business hours (9 a.m. to 4 p.m. Monday through Friday). If a Spanish-speaking advocate is not available, the caller is transferred to a message (in Spanish) which informs the caller when they will receive a call back from a Spanish-speaking advocate. The caller is then asked to leave a message with their name and a callback number. Click here for more information about our bilingual services.
For additional crisis line and shelter numbers, please refer to Violence Free Colorado.