Every October is Domestic Violence Awareness Month, but the need for prevention and intervention services exists year-round.
Educate and empower yourself with the information below as well as elsewhere on our website. Thank you for supporting survivors by learning more about these topics!
Myths & Facts About DV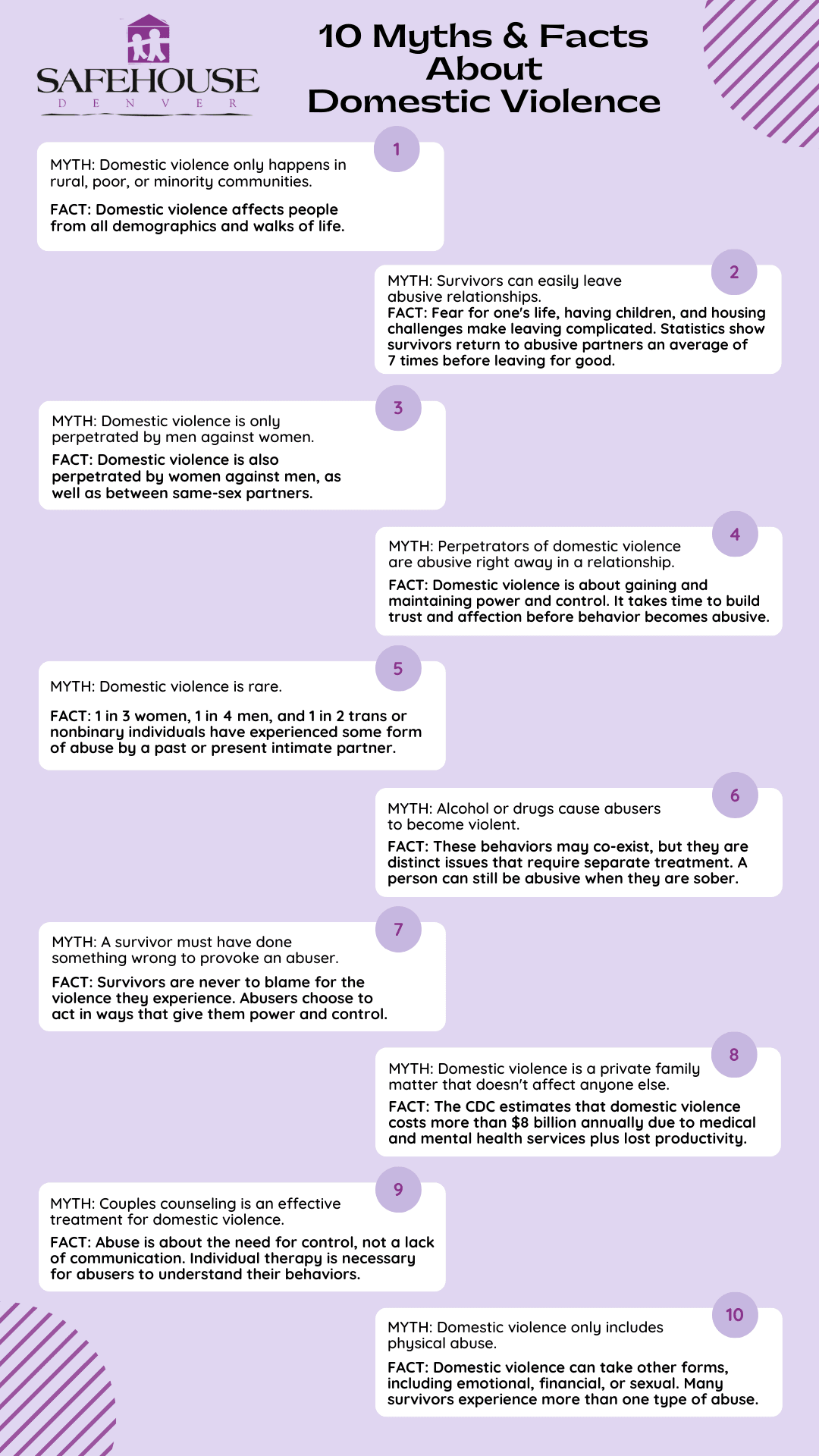 Related Issues
Speaking Out Against Sexual Assault
Stalking: Abuse Takes Many Forms
Innovative Ways To Talk To Teens About Dating Abuse
SUBSCRIBE TO OUR NEWSLETTER
Follow the link below to receive our email newsletter.