IF YOU OR SOMEONE YOU KNOW IS EXPERIENCING DOMESTIC VIOLENCE, PLEASE CALL OUR 24-HOUR CRISIS & INFORMATION LINE: 303-318-9989.
All services offered at our Extended Stay Program are available in English and Spanish.
Launched in 2018, SafeHouse Denver's Extended Stay Program is open to current clients who are out of immediate crisis but require additional time to achieve their housing goals. The six-unit apartment building offers families privacy and independence as they work on their self-identified goals and continue to heal from the trauma of abuse.
Short-Term Housing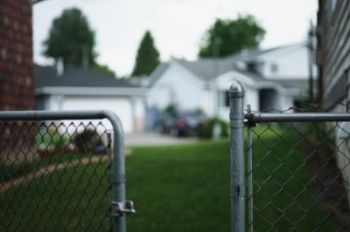 Our Extended Stay Program serves as a stepping stone to safe, long-term or permanent housing for survivors of domestic violence and their children. This trauma-informed environment provides current clients* with safe, secure, rent-free and independent living in fully furnished, two-bedroom/one-bathroom apartments. The average length of a stay is one to three months, with extensions granted on a case-by-case basis. Like our Shelter, the location of the Extended Stay Program facility is confidential to ensure the safety of residents and their children.
Case Management
While the Extended Stay Program offers independent living, residents are able to have regular contact with a Case Manager to support them in achieving their self-determined goals for stability. Services include individual advocacy-based counseling, support groups and referrals to stability-related resources through our many community partners.
*Only current Emergency Shelter residents or CAC clients are eligible to apply for this program. Extended Stay Program residents must have an income stream and a specific action plan reviewed by the Director of Shelter Services and the Extended Stay Program Case Manager. If you are a current client and you are interested in learning more about our Extended Stay Program, please speak directly with your Advocate.
---
SUBSCRIBE TO OUR NEWSLETTER
Follow the link below to receive our email newsletter.