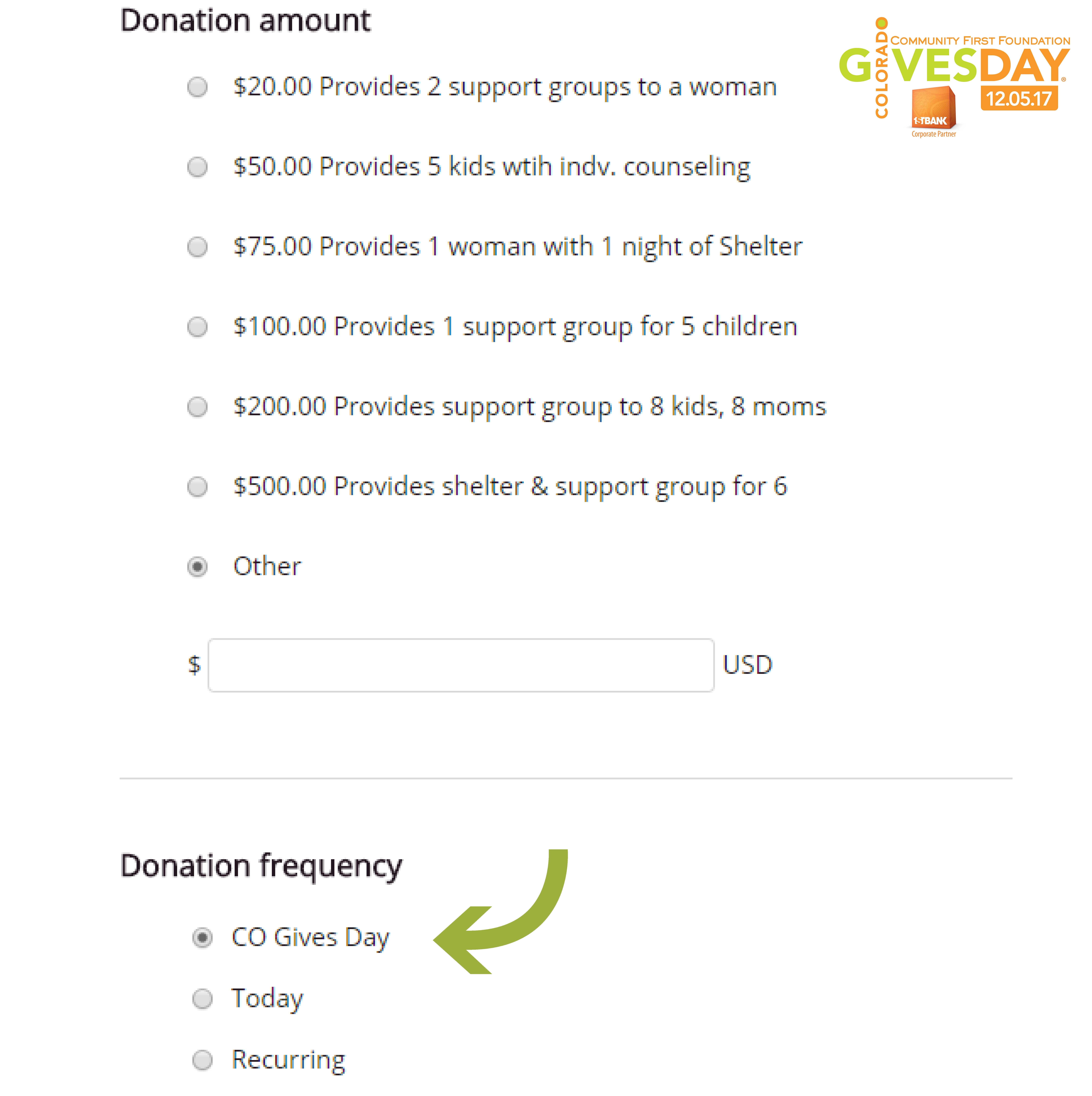 Can you believe the holidays are peeking at us around the corner? As you make your plans, be sure to mark your calendar for Tuesday, December 5, 2017, for #ColoradoGivesDay, a statewide day of giving!
With another $1Million Incentive Fund, this is a day to make a huge impact for survivors of domestic violence. If you want to be sure the day doesn't pass you by, you can preschedule your gift now, and the donation will process on December 5th. Visit https://www.coloradogives.org/SafeHouse to learn more.
If you choose to preschedule your gift, be sure to select CO Gives Day, under your donation amount. This ensures it is seen as part of Colorado Gives Day and the $1Million Incentive Fund! Thank you to all who donate this Colorado Gives Day!