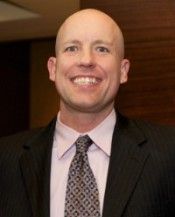 SafeHouse Denver is thrilled to announce that Cassidy "DJ Bedz" Bednark is the 2018 Susan Noble Community Impact Award Recipient. The award will be presented at The Hope Gala on October 13th at The Art Hotel.
For nearly a decade, DJ Bedz has been a passionate supporter of SafeHouse Denver, engaging his broad network of friends and fans to raise awareness of the complex issue of domestic violence. He has also raised funds to support the survivors at SafeHouse Denver through initiatives such as his Mix CD sales, his Colorado Gives Day "Pop-A-Shot" challenge, and most recently, requesting donations in lieu of wedding gifts. The far-reaching impact of DJ Bedz' volunteer efforts, social media presence and personal support are immeasurable. He truly embodies the award's intent to honor "outstanding efforts to assist victims of domestic violence and create community change." Please plan to join us at The Hope Gala on October 13th as we celebrate Cassidy's many contributions to SafeHouse Denver while raising funds and awareness to support survivors of domestic violence.
Individual registration information will be available on our website in early July. Details about sponsorship opportunities are currently available by emailing Valerie Chilewski at vchilewski@SafeHouse-Denver.org.