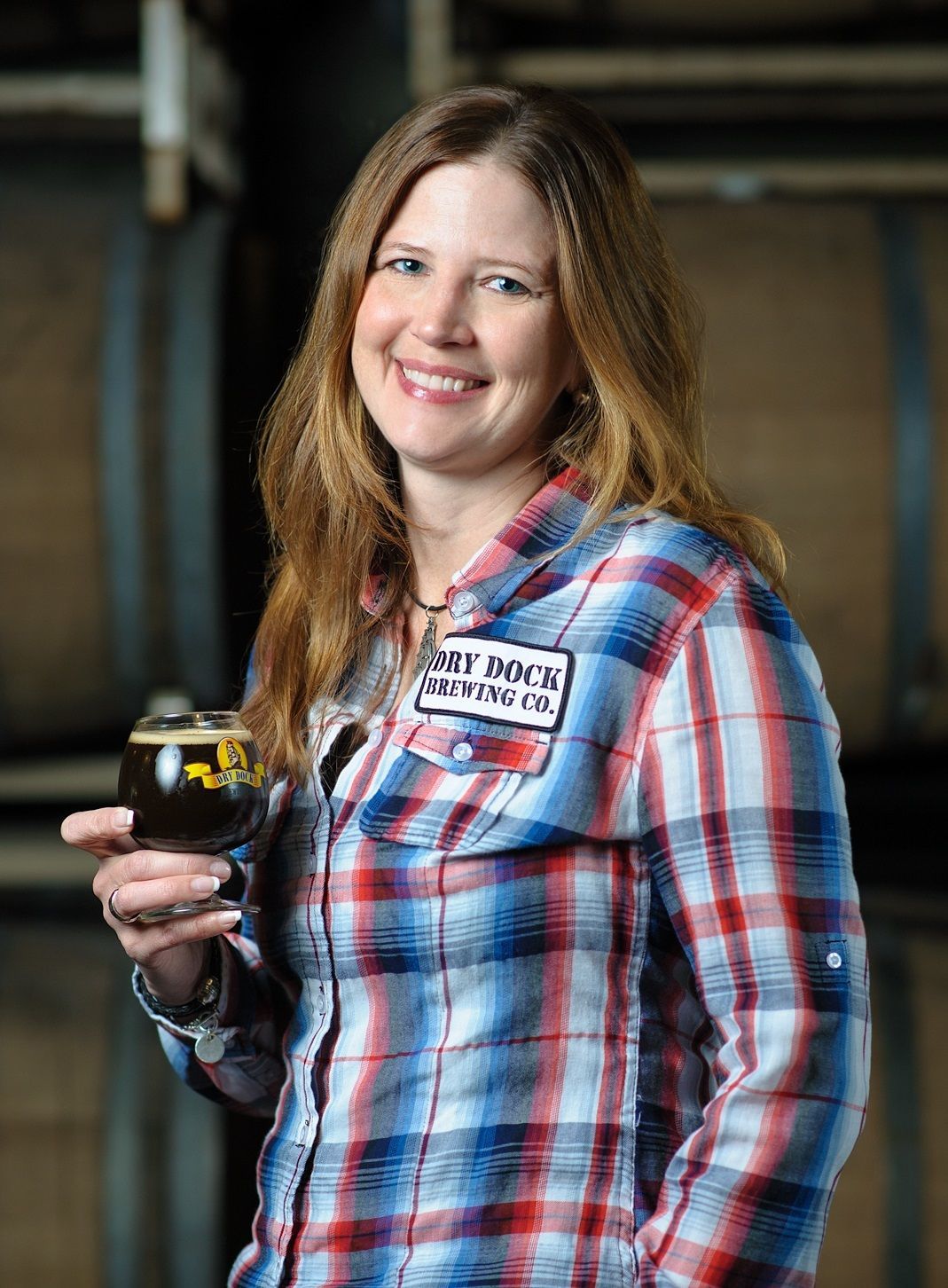 Welcome back to our regular series: the Supporter Spotlight! Every member of our community has a story… a reason why the work of SafeHouse Denver means so much. 
This month, Michelle Reding from Dry Dock Brewing describes the company's commitment to giving back and shares the results of their yearlong campaign to raise funds and awareness for survivors of domestic violence.
Tell us a little more about yourself.
"I grew up on a farm in northern Iowa, near the Minnesota border. A year after finishing college, I moved to Colorado so that I could live near the mountains and enjoy a full range of seasons without Iowa's extreme high and low temperatures," Michelle said. "While working in the corporate world, myself and my business partner (and avid homebrewer), Kevin DeLange, purchased The Brew Hut, a long-running homebrew shop in Aurora."
In 2005, they branched into the microbrewery industry and opened Dry Dock Brewing Company, which holds the distinction of being the first craft brewery in Aurora. Over the years, production facilities have expanded and the company has been honored with more than 30 prestigious national and international brewing awards.
How did you first get involved with philanthropy?
"Craft beer has always been very philanthropic, and we've given back to our community from the start," Michelle said. "We participate in charitable events and support good causes with beer, promotional help and financial support. We've created special-edition beers to benefit nonprofits, and we frequently host charity events at our places. We like to be involved and helpful members of our community, and craft beer is a wonderful catalyst for bringing people together."
In 2019, Dry Dock formally introduced its Gives Program as a way to increase its charitable efforts. Through this initiative, the company identifies a local organization through an application process and partners with them over a calendar year. Dry Dock donates 25 cents from each purchase of its Booty Box, a variety pack that mixes mainstay brews with rotating seasonal selections, to that organization. In 2021, SafeHouse Denver was honored to be chosen as the annual partner.
Why was SafeHouse selected as a charity partner?
"As a woman-led and woman-owned company, women's issues are very important to our brewery and to me personally," Michelle explained. "When we saw the application for SafeHouse, and learned about the help it provides for women and children contending with the horrors of domestic violence, it was an easy decision to make the organization our 2021 Gives partner."
By the end of 2021, Dry Dock raised more than $4,300 to support survivors of domestic violence and their children at SafeHouse Denver. When applying this generous contribution to the programs and services in our full continuum of care, this amount is enough funding to provide 30 nights of safety at the Emergency Shelter, 35 hours of coverage for the 24-Hour Crisis & Information Line, 10 counseling sessions for a survivor and their Advocate, and an initial two-week supply of groceries for a family of four when they arrive at the Extended Stay Program.
What do you hope this contribution will accomplish for survivors?
As the pandemic continues and costs rise due to inflation, Michelle observed that survivors in need of a place to go may not be able to secure permanent housing right away or even a temporary solution like a hotel room. "This is an opportunity for them to have a safe place," Michelle said. "So we hope our support can help more SafeHouse clients find safe and secure housing, and get any help they need. Beer is really important to us. But we're fully aware that there are more important things in life, and the vital work done by SafeHouse Denver is one of them."
If you own a company (or know someone who does) that would like to give back to support survivors, please visit our Community Initiatives page to learn more about setting up an event!