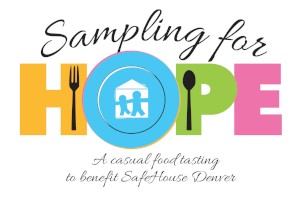 Save the Date for the 2018 Sampling For Hope
On Thursday, June 14, 2018, we'll gather at the Westin Denver Downtown for our 4th Annual Sampling for Hope food tasting event. Mark your calendars for a fun night with Denver's best chefs and caterers, filled with delicious bites and treats. 
Contact Shannon at sboltz@safehouse-denver.org to learn more about sponsorship opportunities associated with this event.
Read more about the 2017 Sampling For Hope in this Westword article!