Our Signature Food & Beverage Event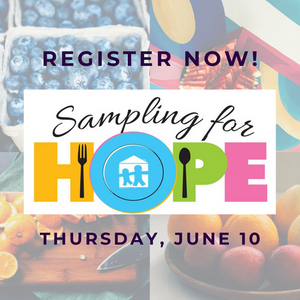 Register today for Sampling For Hope… now in an exciting virtual format!
Our online program will stream live on Thursday, June 10 at 5:30 p.m. Hosted by Kylie Bearse and Steve Staeger from 9News, the presentation will feature entertainment, a video compilation of our restaurant partners and a survivor speaker sharing her inspiring story.
All proceeds from this event will support SafeHouse Denver's Extended Stay Program, a six-unit apartment complex for survivors and their children who are no longer in immediate crisis but need additional time to secure long-term housing. These fully-furnished apartments provide families with safety, privacy and independence as they work on their self-identified goals and continue to heal from their trauma.
The livestream is free to attend, but you also have the option to add an exclusive virtual cooking demonstration with Michael Poompan, Executive Chef at the Ritz-Carlton in Denver! This $30 donation will include the list of ingredients as well as a video link for the demo to be sent after the event.
What About The Food?
We're glad you asked! During the week leading up to the event, June 7-10, we will have featured promotions with local restaurant partners. 10% from each order will be donated to SafeHouse Denver!
You can dine in safely or get your food to-go, but please order directly from the restaurants (not third-party delivery services) to be part of their donations. Click the links below to learn more about the menus at these generous locations! (Please note the participation dates for each restaurant.)
Restaurant Partners
Briar Common Brewery + Eatery (June 7-10) - Take-out orders only
Cherry Cricket (June 10) - Both locations
Esters (June 8) - Oneida St. location only
Sexy Pizza (June 8) - Capitol Hill location only
Stargazer Fine Chocolates (June 7-10)
Steuben's (June 9) - Uptown location only
Trattoria Stella (June 7-10) - City Park location only
Yours Truly Cupcake (June 7-10)
But Wait... There's More!
There are other impactful ways to support survivors with Sampling For Hope. Stay tuned for more details as the event gets closer!
Silent Auction
From June 1-10, you can place your bids online for dozens of individual and gift basket items.
Peer-to-Peer Campaign
From June 1-13, you can set up a personalized fundraising page to share our mission with family, friends and colleagues.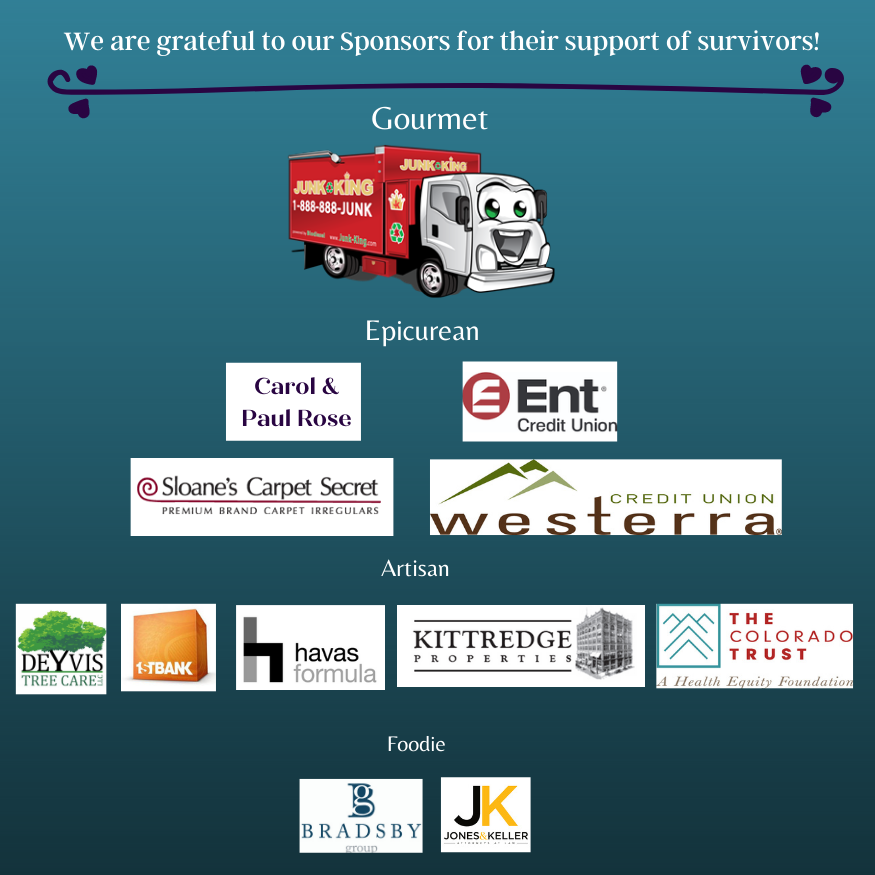 ---
At 2018's Sampling for Hope, SafeHouse Denver unveiled a powerful video about the services provided for survivors, as told by two  Domestic Violence Advocates. Thank you to One Floor Up for generously donating the production of this incredible video!
---
Read more about 2017's Sampling For Hope in this Westword article!
SUBSCRIBE TO OUR NEWSLETTER
Follow the link below to receive our email newsletter.