WARREN MILLER FILM SCREENING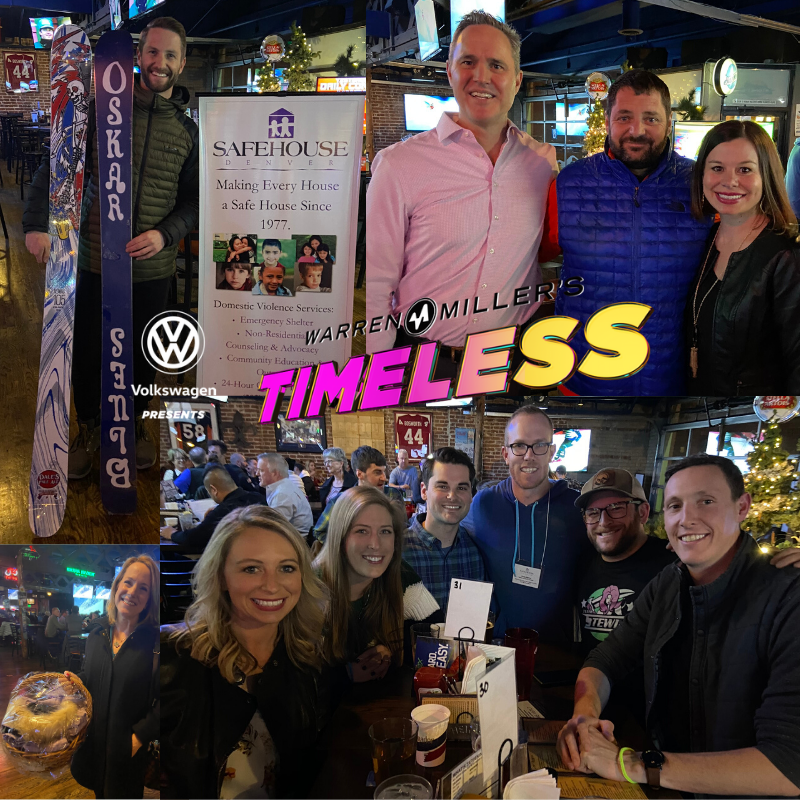 WARREN MILLER 2020
A huge thanks to the 270 attendees who came out to support survivors at our 13th Annual Warren Miller Screening on Friday, January 10, 2020! Over $9,000 was raised, which is enough funding to provide 121 nights of safe emergency shelter to survivors of domestic violence. 
Guests enjoyed the 70th film from Warren Miller Entertainment, Timeless, and received two-for-one lift ticket deals and discounts to local ski resorts, drink specials and door prizes. About 180 attendees participated in a lively "RoShamBo," (Rock-Paper-Scissors) contest to win either a pair of Icelantic Skis, donated by Oskar Blues Brewery, or a day-trip to ski Arapahoe Basin, donated by Stoney's Bar & Grill. A small silent auction that included men's and women's ski boots from Apex Ski Boots and winter gear from WinterWomen.com and WinterKids.com helped add to the fun.
A special thanks to longtime devoted volunteers, Christopher and Brenda Volgenau, for bringing the legendary Warren Miller film tour to SafeHouse Denver and organizing this amazing event for the past 13 years! Thanks also to Warren Miller Entertainment for providing use of the film, and to Stoney's Bar and Grill for hosting the event again this year and donating prizes. A final thank you to our other event sponsors: Oskar Blues Brewery, Apex Ski Boots, and WinterWomen.com. 
Click here to see more photos and video from this fun night! 
One hundred percent of the proceeds from this event will support SafeHouse Denver's programs and services for adults, children and youth experiencing domestic violence. 
We'll announce the date for our 2021 screening here as soon as it's determined, so check back and save the date. We look forward to seeing you at next year's event!