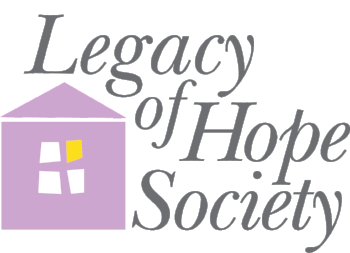 Leave Your Legacy with a Planned Gift
Since 1977, SafeHouse Denver has invested in the future of the Denver metro area by providing programs and services that help survivors of domestic violence pursue safe, abuse-free lives.
We invite you to join us in continuing to build this safe future by becoming a member of our Legacy of Hope Society. Created in 2014, the Legacy of Hope Society recognizes the extraordinary commitment of people who include SafeHouse Denver in their estate plans. Through planned gifts, our programs will consistently grow, ensuring that the organization will remain financially strong and your values as a donor will be sustained.
Ways To Give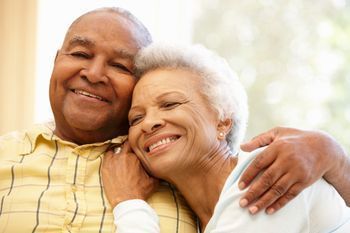 There are several ways you can make planned gifts to SafeHouse Denver and enjoy tax and income benefits:
Bequest (Will or Living Trust)
Beneficiary Designation (Life Insurance or IRA)
Charitable Gift Annuity
Charitable Remainder Trust
Charitable Lead Trust
Retained Life Estate
Planned giving is a way to integrate your personal, financial and estate planning by making charitable gifts that benefit you, your family and the nonprofit organization of your choice. When you make a planned gift to SafeHouse Denver, you make a lasting investment in the safety and support of survivors of domestic violence.
Perhaps most importantly, planned gifts are an extension of what you value as an individual and leave a legacy around that purpose, kindness and motivation for change.
Every situation is unique. Please contact your financial advisor to design a plan that is uniquely tailored to meet your philanthropic objectives.
Do We Owe You A Thank You?
If you've already designated SafeHouse Denver in your estate plans, please let us know by calling Shannon Boltz at 303-302-6116 or download and fill out this form.
By sharing your plans with us, we are able to properly thank you and recognize your incredible commitment to supporting survivors well into the future. Furthermore, we'd be happy to recognize you as a member of the Legacy of Hope Society. Members of the Society receive special invitations to events and are listed in our annual report. This special recognition acknowledges the long-term impact of your support and can encourage others to do the same.
Sample Language For Your Will
I hereby give [percentage, residuary share or specific amount or asset] to SafeHouse Denver, Inc. at 1649 Downing Street, Denver, CO 80218.
Legal Name & Address
SafeHouse Denver
1649 Downing St. Denver, CO 80218
Federal Tax ID Number
84-0745911
For more information about planned giving opportunities at SafeHouse Denver, call our Chief Development Officer at 303-302-6116 or email sboltz@safehouse-denver.org.
Never doubt that a small group of thoughtful, committed citizens can change the world. Indeed, it is the only thing that ever has. - Margaret Mead
SUBSCRIBE TO OUR NEWSLETTER
Follow the link below to receive our email newsletter.