Celebrate Survivors & Inspire Hope Every October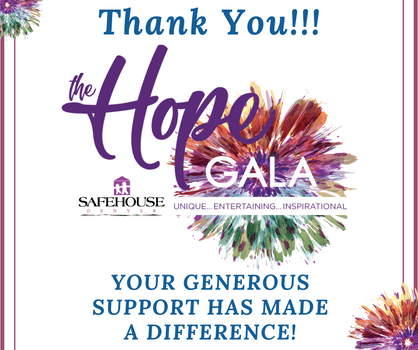 Thank you for attending our 2021 Hope Gala on Saturday, Oct. 9!
This impactful evening raised $103,769 to support survivors, bringing our grand total from all Domestic Violence Awareness Month events and community initiatives to $252,189. We truly appreciate the generosity of our community!
Please stay tuned for more details about our 2022 event.
Questions about the Hope Gala? Email Heather at hschreck@safehouse-denver.org.
---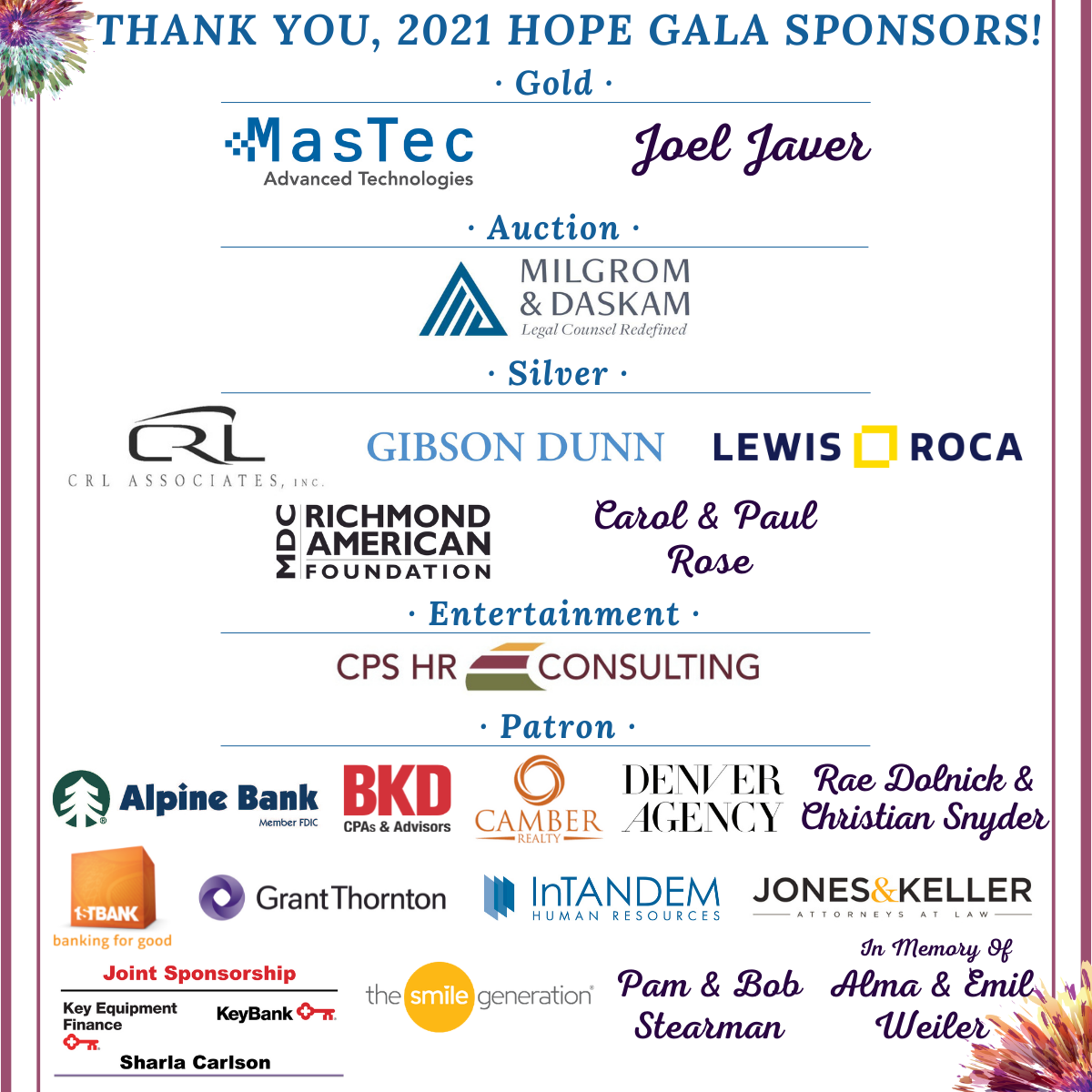 SUBSCRIBE TO OUR NEWSLETTER
Follow the link below to receive our email newsletter.