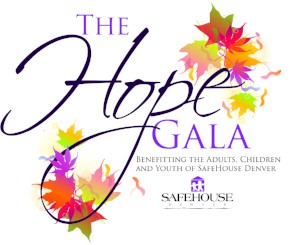 Hope Gala: Benefitting the Adults, Children and Youth of SafeHouse Denver
PURCHASE YOUR SEATS!
Saturday, October 21, 2017
5:30 pm to 11:00 pm
Sheraton Denver Downtown (1550 Court Place Denver, CO 80202)
---
                                       CLICK HERE TO PURCHASE YOUR HOPE GALA SEATS
If you're unable to attend, but would like to make a gift in support of our 2017 Hope Gala, please visit our donation page and simply note 'Hope Gala' in the comments form.
---
2017 marks SafeHouse Denver's 40th Anniversary of service to the community. It's a special time for us as we celebrate both the vision of five caring women who first recognized the desperate need for safe shelter for victims of domestic violence in 1977, as well as the agency's phenomenal growth over the years.
This year's Gala will bring together individual donors, corporate supporters, board members, staff, volunteers and friends of SafeHouse Denver for an elegant evening with fun surprises! A cocktail hour, fabulous live and silent auctions, dinner, presentation of two prestigious awards, inspiring survivor speakers and dancing to the lively music of That Eighties Band will combine to make it a memorable evening. This year's event is not to be missed!

---
Please join us in supporting the life-saving work of SafeHouse Denver as a Gala Sponsor during this special anniversary year. Please, view our sponsorship packet below for full information on sponsorship levels and the corresponding benefits.
---
We're pleased to announce our 2017 Hope Gala Awardees:
2017 Carolyn Hamil-Henderson Memorial Award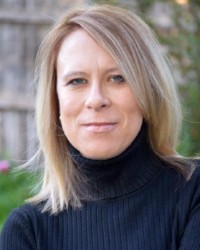 Linda Loflin Pettit: Manager, Denver City Attorney's Office in the Prosecution and Code Enforcement Section
---
2017 Susan Noble Community Impact Award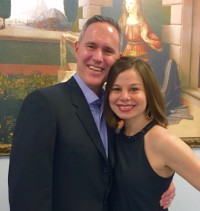 Christopher and Brenda Volgenau: Longtime volunteers, supporters and Warren Miller Film Screening organizers
---