Celebrate Survivors and Inspire Hope this October!
With all of the uncertainty surrounding the safety of large gatherings in the time of COVID-19, we're reinventing our signature Hope Gala event to be a month-long virtual celebration during October: Domestic Violence Awareness Month.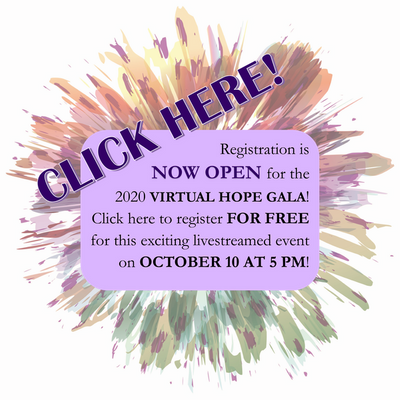 Join us as we amplify our mission through a month-long virtual celebration that will help spread awareness about domestic violence and raise critical funds to support survivors. Here are some sneak peeks of what's to come:
Inspiring videos from survivors, staff, volunteers, and more!
Join our Peer-to-Peer Initiative: set up your own fundraising page and ensure that survivors can continue to have access to our services 100% free of charge!
Register today! Our signature event, the Hope Gala, will take place virtually this year on Saturday, October 10th at 5 p.m. (MST). There is no cost to attend this year, but we do ask that you register in advance. Click here to register: https://aesbid.org/ELP/SHD2020 
Meet the SafeHouse Denver Heroes who have gone above and beyond for survivors during the COVID-19 pandemic.
So much more!
Stay tuned for more information coming your way in the coming weeks. If you have any questions right now, you can email Heather at hschreck@safehouse-denver.org.
We look forward to celebrating survivors and inspiring hope all October-long with you!
---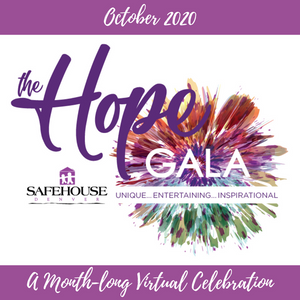 ---
We're grateful to our 2020 Sponsors for making this month-long virtual celebration possible!
If you're interested in sponsoring this event, please contact Shannon or Jen for more information. Thank you!