Celebrate Survivors & Inspire Hope Every October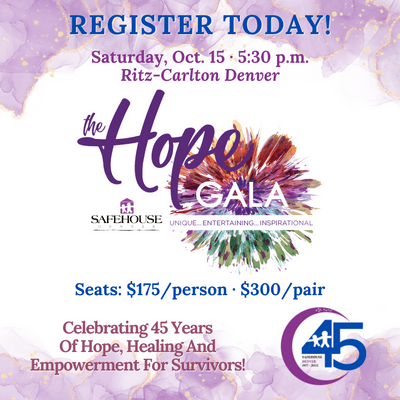 Register now for the Hope Gala on Saturday, Oct. 15 at The Ritz-Carlton Denver!
This year, our signature event will also celebrate SafeHouse Denver's 45th anniversary. To recognize this milestone, join us as we look back on the history of the agency while looking forward to our future – plus several exciting surprises you won't want to miss!
This impactful evening includes a plated gourmet dinner, entertainment, live and silent auctions and a moving, mission-based program. Seating is priced at $175 per person or $300 per pair.
We expect this will be another sold-out event, so be sure to register today. Thank you for supporting survivors with us!
Our 2021 Hope Gala was held on Saturday, Oct. 9. This special night raised $103,769 to support survivors, bringing our grand total from all of October's Domestic Violence Awareness Month events and third-party initiatives to $252,189. We truly appreciate the generosity of our community!
Questions about the Hope Gala? Email Heather at hschreck@safehouse-denver.org.
---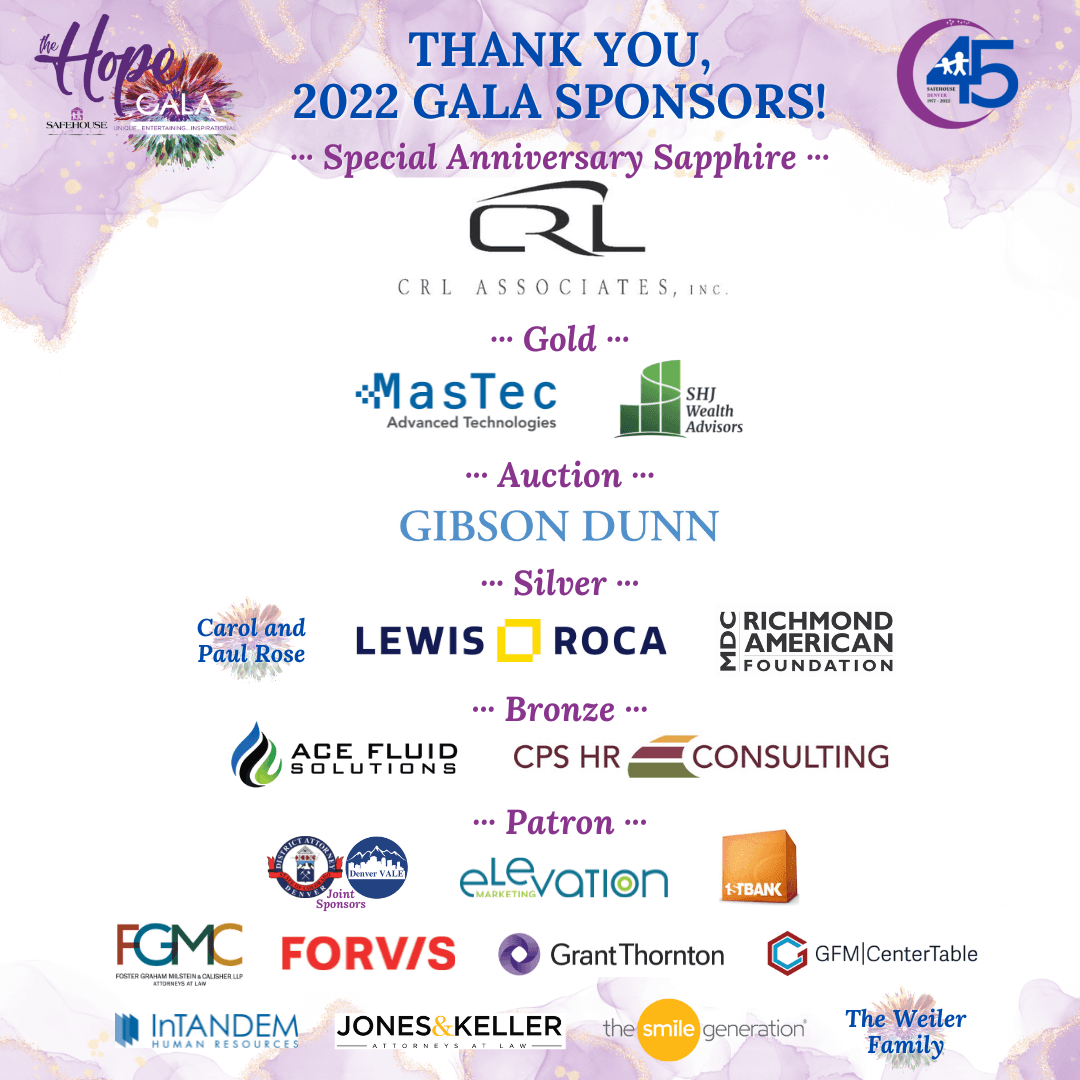 SUBSCRIBE TO OUR NEWSLETTER
Follow the link below to receive our email newsletter.