Hope Gala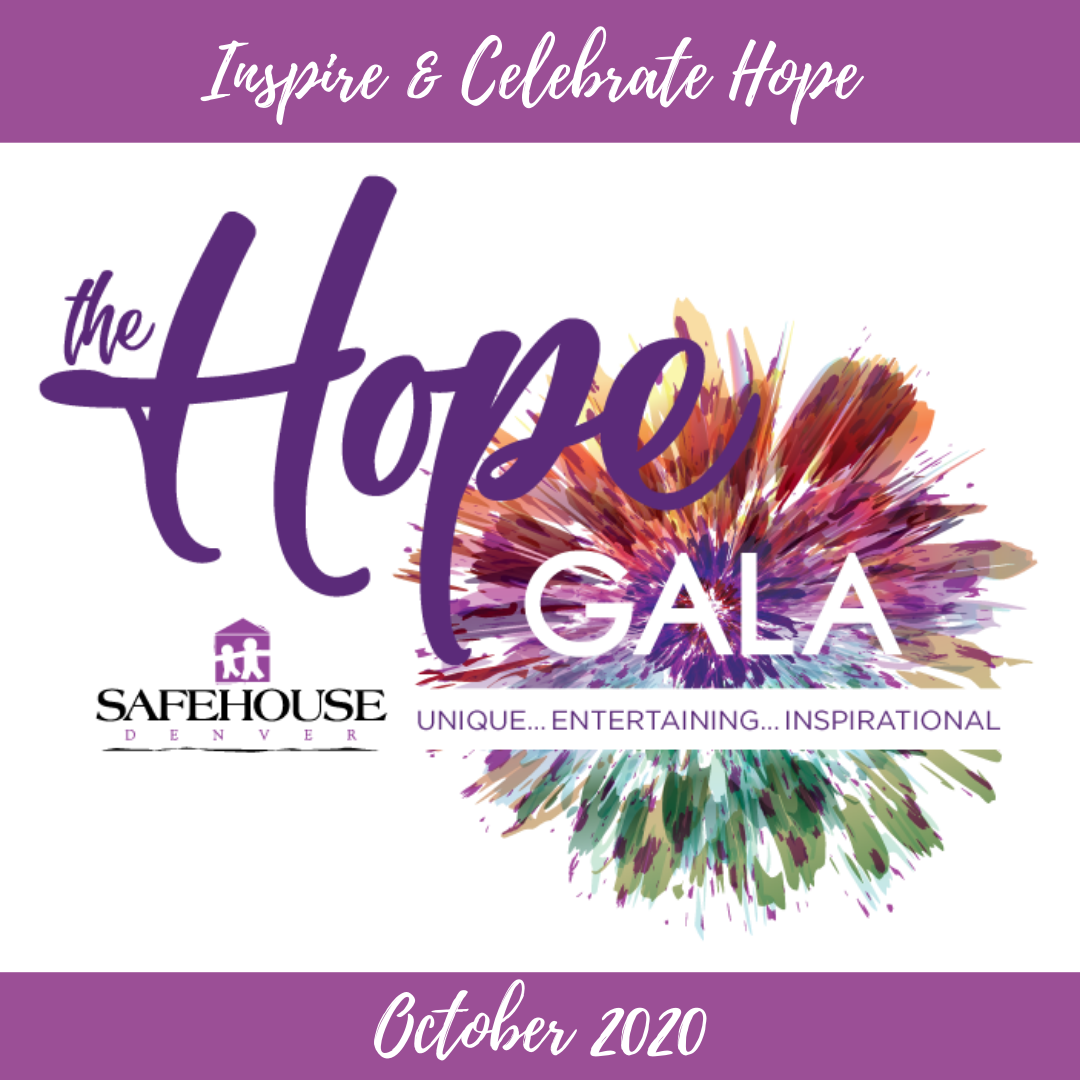 With all of the uncertainty surrounding the safety of large gatherings in the time of COVID-19, we have decided to change the format of our 2020 Hope Gala, originally slated for October 10, 2020 at the Ritz-Carlton, Denver. We are pleased to announce that we're reinventing our signature event to be a month-long virtual celebration during October, Domestic Violence Awareness Month, featuring a live-streaming event on October 10, 2020.
While we're disappointed at the thought of not seeing our devoted supporters in person this year, we're excited that this month-long virtual event will have the potential to raise awareness of domestic violence and our mission well beyond the reach of 300 guests in one room on a single night. This year's format will make it possible for the Gala to reach a wider audience and engage guests in more ways than our traditional, physical event.
It is only through the generous support of our community that we're able to provide shelter and services to survivors completely free of charge. To that end, we hope you'll partner with us in spreading our mission of helping adults, children and youth reclaim lives free from domestic violence through this upcoming event. Our Gala Steering Committee and Development Team are still in the process of planning this inspiring and innovative celebration, but we look forward to sharing more exciting details with you soon.
Interested in sponsoring this event? Contact Valerie or Jen for more information.
---