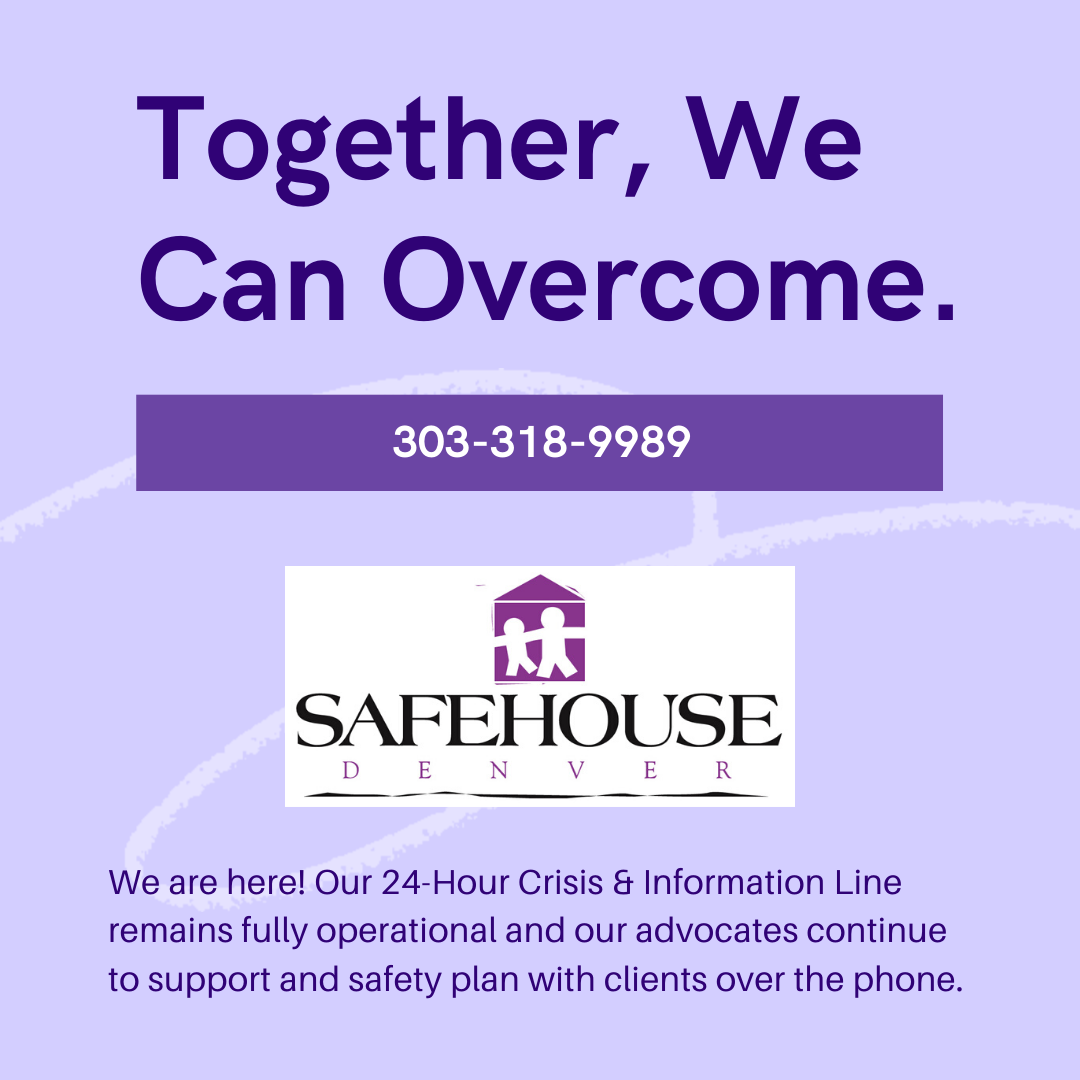 This Spring is one truly like no other as we all adapt to life in the time of COVID-19. For SafeHouse Denver, the biggest challenge is protecting survivors currently in our care, as well as staff, from the health risks outside our doors while also protecting those facing the threat of abuse inside their homes.
In an effort to allow for adequate physical distancing and to preserve our very limited space for potentially isolating any sick residents, SafeHouse Denver is currently not able to accept new shelter residents. But we are committed to serving survivors already in our shelter, as well as those receiving non-residential counseling and advocacy services during this challenging time. Our 24-hour Crisis Line—303-318-9989—remains fully staffed and available to the community, and our advocates continue to support and safety plan with clients over the phone.
We have been deeply touched by those who have reached out to volunteer during this crisis, but for the safety of everyone involved—volunteers, staff, and shelter residents—we cannot have any volunteers at SafeHouse Denver at this time. We look forward to welcoming volunteers back once this health crisis has passed. In the meantime, we are still accepting volunteer applications for future needs. Click here to learn more about volunteer opportunities at SafeHouse Denver.
There are other ways to help, though:
Do your part to help contain spread of the virus.
Share our Crisis & Information Line number: 303-318-9989.
Make a monetary or in-kind donation if you're able. Your support will allow SafeHouse Denver to maintain our operations and manage the strain on our resources during this crisis.
We are striving to function in a way that will help contain spread of the virus so that we can resume normal operations as soon as possible. The reality that not everyone is safe at home during this quarantine weighs heavily on us each and every day. Never has the critical importance of our mission been more apparent. Thank you for partnering with us to assist adults, children and youth reclaim lives free from domestic violence! The power of community will see us through this, and we're so grateful you're a part of ours.