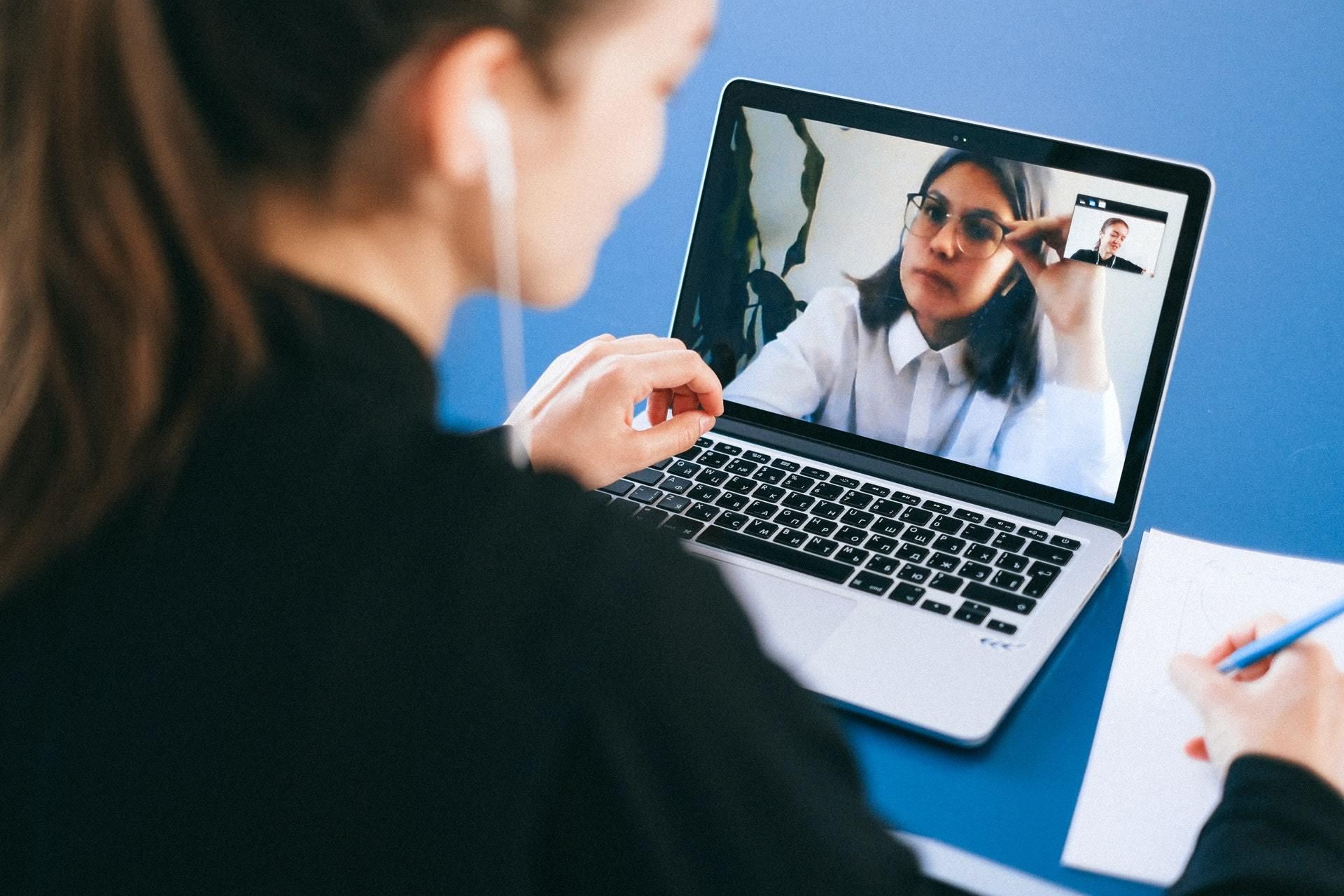 When the pandemic surged in March, many people's daily tasks and routines quickly moved online for safety and convenience. But what did that mean for direct service professionals like SafeHouse Denver's Advocates, whose work with survivors of domestic violence often involves in-person contact?
"In our [domestic violence] movement, we have historically been really wary of anything online," Abigail Hansen, Director of Counseling & Advocacy Services at SafeHouse Denver, said, explaining that digital services have previously raised concerns about survivor privacy. "I feel like the DV field...held back a little bit, even though there was interest and acknowledgment that it could really open the door for a lot of survivors."
Thankfully, COVID-related grant funding from the state's Department of Human Services Domestic Violence Program helped SafeHouse Denver license a virtual, video-based platform called Doxy.me. The program is similar to Zoom, providing an additional method for clients to remain in services during quarantine.
Founded in 2013, Doxy.me is a telemedicine program that was designed with clients' comfort and safety in mind. There's no hardware or software required for clients to use it, so there's nothing to download that an abuser could see. Services are accessed through a simple web link that works on any computer or personal device. Most importantly for survivors, this secure platform meets the highest standards of industry and HIPAA compliance to protect sensitive data and thoroughly uphold confidentiality.
After initial recommendations from fellow advocacy organizations Violence Free Colorado and the National Network To End Domestic Violence, SafeHouse Denver started implementing Doxy.me this summer. The platform has already yielded positive results for client-Advocate relationships. Not only does Doxy.me provide an alternative to phone-based counseling sessions, but it also more closely mimics the experience of an in-person session by helping Advocates and clients share critical visual cues.
"So much of the work that we do is reading non-verbals and body language," Hansen said. "I know that for the advocates, when they were able to make the switch, an extra burden just shedded. They could actually see what was going on with their clients, and it just enhances our services that much." This way, Advocates can better monitor clients' reactions and guide the conversations accordingly, helping both sides have more beneficial sessions.
Doxy.me also supports multiple users within meetings, so Hansen is already planning to reinstate group counseling once more clients are comfortable with the technology. "Even aside from the pandemic, for people that can't come in because of safety reasons or accessibility reasons, it's just offered a whole other way to reach folks," Hansen said. In fact, SafeHouse Denver has seen an increase in client participation through both phone-based and virtual counseling. With these remote options, clients are likely to experience fewer barriers – such as arranging transportation or child care – than they would by attending in-person sessions. Even when in-person sessions are able to resume, SafeHouse Denver will continue to offer this virtual option to clients.
As the pandemic affects communities worldwide and survivors face increased violence, SafeHouse Denver is committed to taking any steps that are necessary to keep meeting clients' counseling needs. Equipped with our quality, trauma-informed care, clients can continue their journeys toward lives free from abuse.