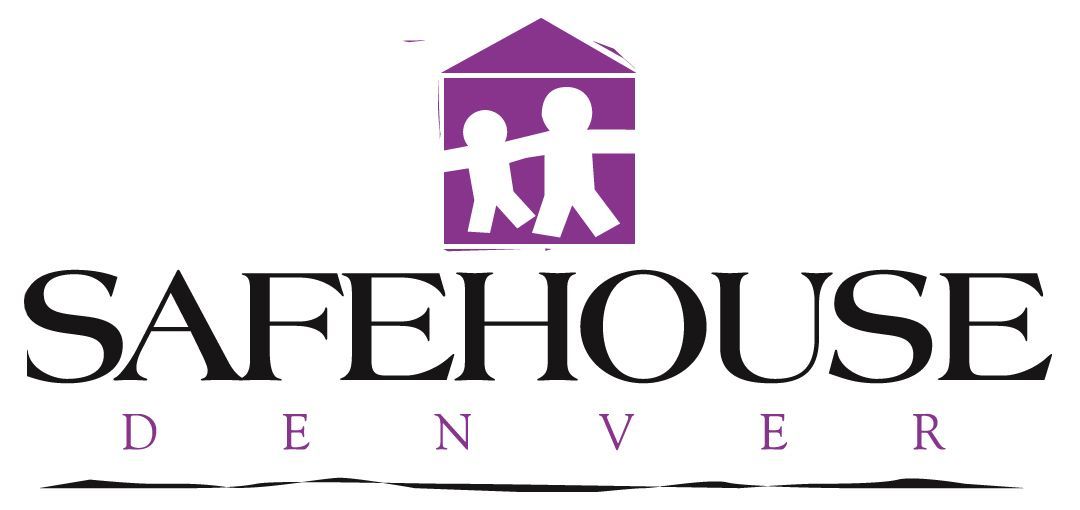 At SafeHouse Denver, we frequently bear witness to survivors taking a brave first, second, or tenth step in their journey. These steps are often filled with joy, excitement, and hope for the future. At the same time, those steps can represent significant, but difficult, change.
SafeHouse Denver itself will face a time of change in the coming months as our CEO of nearly 15 years, Victoria McVicker, has announced her plans to retire in July 2022. The Board of Directors is grateful for Victoria's extended notice and thoughtful transition plan.
"Victoria has led SafeHouse Denver with dedication, vision and integrity. She is a devoted professional who built a dynamic team and created the highly efficient and respected organization that it is today. From this solid foundation, SafeHouse Denver is positioned well to continue its important work of assisting adults, children, and youth in reclaiming their right to a life free from domestic violence for years to come. We are extremely grateful to Victoria for her leadership and hard work over the past 15 years. She will be greatly missed!"
~ Geralyn Gorshing, Board of Directors Chair and CEO Selection Committee Chair
Since taking the helm in January of 2008, Victoria led SafeHouse Denver through many changes. Victoria's strong financial oversight and strategic leadership helped SafeHouse Denver move from being in significant debt to having over $1 million in reserve funding. She helped the agency grow its programs, increase staff levels, and solidify its position as a thought-leader on domestic violence.
Through her strong leadership, along with a stellar fundraising team of staff and volunteers, Victoria's longtime vision of opening an Extended Stay Program became a reality in 2018. SafeHouse Denver successfully raised $1.2 million to purchase the new program's building outright. Then, in the midst of the 2020 pandemic, the building that housed SafeHouse Denver's Counseling and Advocacy Center and administrative offices was unexpectedly put up for sale. Once again, thanks to Victoria's strong financial leadership, the agency was in a position to secure a very favorable mortgage to purchase the building. Subsequently, thanks to two straight years of ample community support, the loan was paid off completely within 14 months. These significant purchases further solidify SafeHouse Denver's stability in the community and dedication to providing services for survivors of domestic violence.
"Victoria's financial leadership is such a strength when it comes to fundraising. Not only are we able to show savvy funders that we are a strong, stable organization, individual donors are able to trust that their gifts are true investments in the support of survivors."   
~ Shannon Boltz, Chief Development Officer
Throughout her long career, Victoria has been a champion for survivors of all kinds. This experience informed her thinking and helped SafeHouse Denver shift into a more culturally-aware and inclusive agency. During Victoria's tenure, SafeHouse Denver began welcoming survivors of all gender identities into services, implemented a 'trauma-informed care' model of service, and focused resources on outreaching marginalized populations who are often at higher-risk of experiencing domestic violence.
"As a member of the LGBTQ community, I am extraordinarily grateful to Victoria for her leadership in creating a diverse, inclusive, and equitable organization. She worked to improve access to services and resources for all victims of domestic violence regardless of their age, gender, ethnicity, or sexual orientation. We will miss her guidance, strength and passion for our mission and the survivors we serve."
~ Roger Sherman, Former Board of Directors Chair and Member of CEO Selection Committee
When Victoria was named as the new CEO, she said one of her goals was "to further diversify our funding base – not only to secure the future of SafeHouse Denver, but to allow us to grow and meet the continuing need for our services." Indeed, Victoria has accomplished that goal and so much more. The achievements of the last 15 years are innumerable, but one thing is for certain – SafeHouse Denver would not be the agency it is today without Victoria as the CEO.
"It has been a true honor to serve as CEO for the past 15 years, and I am deeply proud of all the agency has accomplished in that time. While this is a bittersweet transition, I know SafeHouse Denver is well positioned for years to come. I sincerely appreciate the confidence the Board placed in me to lead this incredible organization for a decade and a half; it has truly been the most rewarding opportunity of my career."   
~ Victoria McVicker, CEO
Under the leadership of Board Chair, Geralyn Gorshing, a CEO Selection Committee has been convened to ensure that the best-possible candidate is selected to fill the very big shoes Victoria will leave behind. The Committee is in the process of engaging a third-party company to assist with recruitment and looks forward to keeping the community up-to-date as the search progresses. SafeHouse Denver, as a whole, is committed to ensuring that the agency remains a stable resource for survivors, a good steward of the funds placed in our trust, and a recognized leader on the issue of domestic violence in Denver and beyond.
Just like the survivors that take a brave step into their journey, SafeHouse Denver is filled with hope for the future. Though welcoming a new leader will present its own new adventures, the agency is confident that Victoria has set forth a path that ensures stability, longevity, and continued excellence.
Questions? Please email Shannon Boltz, Chief Development Officer.