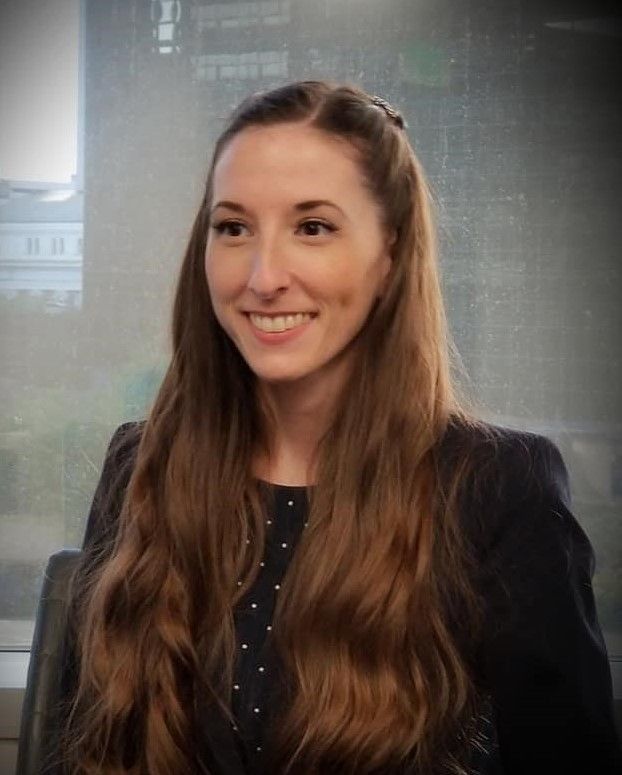 Welcome back to our monthly series: the Supporter Spotlight. Every member of our community has a story… a reason why the work of SafeHouse Denver and our mission of supporting survivors means so much to them.
This month, as we look forward to Sampling For Hope on June 10, committee member Misty Schlabaugh reminds us about the impact of this event for survivors.
Tell us a little more about yourself.
Misty is originally from Port Saint Lucie, a smaller town in south Florida. Feeling ready for a change, she moved to Denver in October 2014. "A lot of times, being in one area and gaining all of your experience from one area, it can give you blinders in a way. I wanted to move out to Colorado to see more diversity," Misty said. "The community, the people… it's just so engaging. They seem so progressive and happy, and I wanted to be a part of that."
This spring, Misty graduated from the University of Denver with a master's degree in Legal Administration, and she is looking forward to starting a hybrid virtual and in-person law school program in the fall. In her free time, she enjoys hiking, horseback riding and reading. Fun fact: Misty is a self-described Lego fanatic! Her proudest creation is a 5,000-piece "Harry Potter"-themed set that took more than a month to complete.
How did you first get involved with SafeHouse Denver?
When Misty first moved to Colorado, she knew she wanted to be more involved with local causes. During her time at DU, Misty was introduced to SafeHouse and reached out to learn more. Her first activity as a volunteer was helping with a mass mailing to thank donors. After hearing about Sampling For Hope, our annual food and beverage event benefitting the Extended Stay Program, Misty was invited to join the event planning committee in 2019.
What does the mission of SafeHouse mean to you personally?
"Having the ability to empower survivors […] to know that they can feel safe from harm and know that they're valuable to the world. I hope that by supporting SafeHouse and survivors that I'm able to make someone else feel happier and safer with their life."
What do you wish more people knew about domestic violence?
While behavioral issues and mental health can play a part in how abusers exert power and control over survivors, Misty also described the need for better communication and emotional intelligence to bring public awareness to these issues. "I think that a large factor that comes into domestic violence is just people not understanding the extents that [abusers] will go to to harm someone else, and if they were aware of that, [survivors] might seek help sooner," she said.
What advice do you have for people who want to get involved with our mission?
Even with so much time set aside for work and school, Misty has found the time commitment of volunteering to be very manageable. "I at first thought that it would be something that would be overwhelming for me to do […] but the time that I've been able to dedicate -- even just a few hours a week, or maybe more hours for a particular event -- is not going to consume your life as much as you think it will," she said. "Any little bit that you're able to do is really impactful."
Misty has gained a lot from her active participation as a committee member. "It's a learning experience, and it can also be something that's fun," she said. "Domestic violence is not a fun thing in any way, but when you engage with the community […] it's very rewarding."
Looking ahead to Sampling For Hope, Misty emphasized the variety of ways that people can support survivors through a unique combination of virtual and safe in-person activities. "I'm looking forward to see how well we engage with the community and the restaurant partners, even though they won't actually be at the event [in the same way as before]," she said. "I'm just excited to see how much awareness this brings for SafeHouse."
With this year's Sampling for Hope event, it's easier than ever to make a difference for survivors…
Register today to attend our free livestream on Thursday, June 10.
Order from our restaurant partners, who are donating 10% of their sales from June 7-10.
Create a personalized fundraiser page that encourages family, friends and colleagues to give from June 1-13.
Bid on dozens of individual items and gift baskets in our online silent auction from June 1-10.
Donate to receive a virtual cooking demonstration with Michael Poompan, Executive Chef at the Denver Ritz-Carlton.